New Delhi: Vidyun R Hebbar from Bengaluru won the Young Wildlife Photographer of the Year 2021 award for her photo of a tent spider in her web. This image of 10-year-old Hebbar captures the intricate web of a tent spider and is called Dome Home.
"It's such an imaginative way to photograph a spider. The photo is perfectly framed, the focus is perfect, "said Roz Kidman Cox, president of the jury.
"But the smartest thing is adding a creative backdrop – the vivid colors of a motorized rickshaw," she added.
"You can actually see the little fangs if you zoom in on the image. I love the way it was framed and the way you can see all the texture of the web, its lattice structure, "Cox told BBC News.
Hebbar for his part recalled that "it was difficult to focus the spider of the tent because the web trembled with each passage of a vehicle".
CHECK OUT THE AWARD-WINNING IMAGE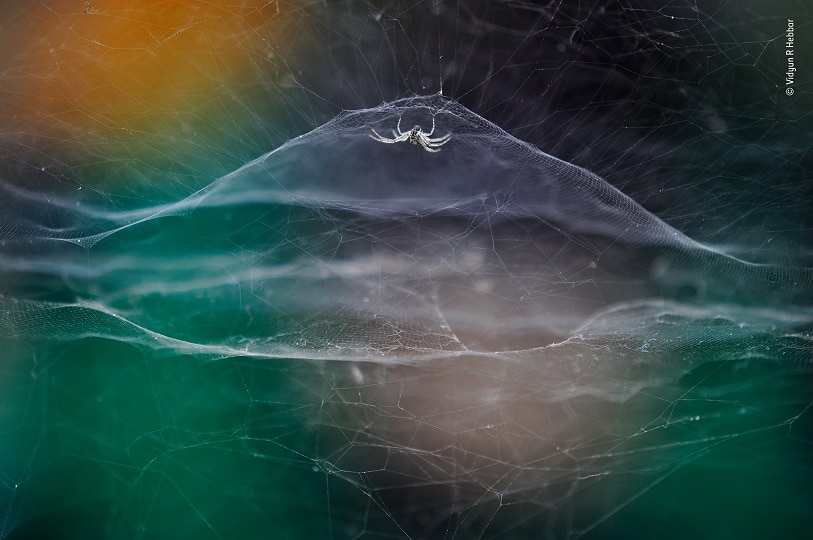 The competition, organized annually since 1965 by the Natural History Museum in London, attracted more than 50,000 entries this year from all over the world.
The competition, which had 19 different categories, also featured a wildlife photographer of the year.
Each entry was judged anonymously by a panel of experts for its originality, narrative, technical excellence, and ethical practice.
The exhibition will open at the Museum on October 15.
<—-ALSO READ—->